Most carpets are a blend of fibres,allowing you to gain theadvantages of each type of fibre. Below are the advantages and disadvantages of each type. Not every one is going to be suitable for each room or for your life style. Not only are there the properties of the carpet to consider but also the way the carpet is woven, as this will affect its look and wear.
A lot of the differences are personal taste issues, such as the look you want from your carpet, but others are to be considered so you get the longest life and retains the carpets' looks for longer.
Carpet Fibres
Wool Carpet:
The traditional luxury choice for carpet: they are not only soft and warm under foot but also very resilient. They reduce the amount of heat lost though the floor as they are a brilliant thermal insulator. This insulation also reduces the amount of noise, which can be important especially for rooms upstairs.
Being a natural fibre from a sustainable resource, wool carpets have a low impact on the environment, as well as being biodegradable. You can of course get wool blends that retain the properties of a wool carpet, reducing the price and increasing durability, amongst other properties.
Other advantages to having a wool carpet are that it is fire/flame retardant, easy to clean and maintain, with good resistance to soiling and cold water based stains. Wool does not flatten easily and keeps its shape well.
Disadvantages with wool carpets are that they are more prone to fading, due to the dying process during production, however nothing can stop any carpet from fading in high sun light areas.
Polypropylene Carpet:
The benefit of having a carpet which is 100% polypropylene, or contains the fibre, is that it is hard wearing and stain resistant; this is more than likely the reason why it is the most popular manmade fibre. It is bleach cleanable, fade resistant and great value for money. Polypropylene carpets dyed with a matt look can look identical to wool in appearance and cost a fraction of the price. Polypropylene twist piles can be prone to flattening under footfall more so than wool or nylon, so if you choose a polypropylene carpet for high traffic areas choose a shorter pile to reduce this.
Nylon /polyamide Carpet:
This is normally used as a fibre that is blended with wool, but can some time be used on its own. It is very durable as it is the hardest wearing of all the synthetic fibre. It retains its looks and style longer than other synthetic fibres.
Polyester Carpet:
Has the most resemblance to wool. Commonly it is used as a fibre to blend rather than on its own.
It is easily cleaned and has a glossy appearance which makes it popular for bedrooms. Polyester can flatten easily, so rooms with less footfall such as bedrooms, make a good choice to have this material.
Carpet Styles
Twist Pile Carpet:
Gives a coarse, rugged finish and a textured look. They come in two styles: plain or heathered (slightly mottled). Because heathered are spotted or blotched with different shades or coloured it is less likely to show up any dirt or marks.
They are hard wearing and ideal for any room of the house. It is also the most popular style of carpet.
Velvet Pile Carpet:
Gives a smooth luxurious appearance like suede. Requires low maintenance as the pile is short, but dense. The fibres are straighter than those in a twist pile, so can show areas of light and dark shading such as suede.
Loop Pile Carpet (Berbers:
These replicate the look of natural flooring such as coir. This type of carpet is not a good idea if you have cats or animals with long claws, as they will catch on the loops and pull. The loops can either be all the same or different heights to give a textured look. They are extremely durable and suited to busy areas as it will bounce back.
Saxony Carpet:
Has a deep pile, not recommended in high traffic area as can show up footprints . Soft, ideal for bedrooms.
Carpet Backing
Felt Carpet:
These carpets do not need underlay or gripper and can be glued straight to the floor, making them generally a cheaper option. This does not mean however, that you cannot use underlay and gripper, or that the carpet is of low quality. However the carpet will most likely wear more and not last as long without underlay.
This may be a good option with rental properties, if the carpet is not intended to be kept down for long and price is an issue.
Hessian Carpet:
These carpets must always have underlay and gripper and it is recommended that every time you change your carpet you replace the underlay, as it will make your carpet last longer (look to the underlay section for advice).
If you are looking to have the carpet down for a long time then its best to have a hessian back with underlay and gripper as the carpet will last and look better for longer.
Gel Backed Carpet:
This makes the carpet waterproof: ideal for bathrooms and kitchens. You do not use underlay and gripper with these carpets. They are stuck down with F3 adhesive.
Latest Blog
---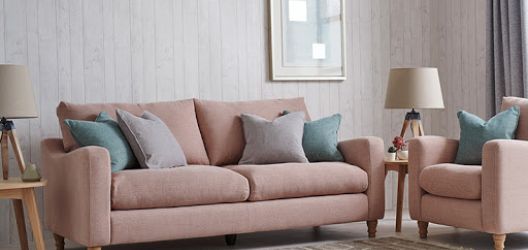 ---
---
---
---
---