When you place and Order with Kustom Floors you are automatically accepting our terms and conditions, privacy policy and terms of our website.
Although we have taken great care to describe the products on this site as accurately as possible, variations can occur, especially in carpet with batch's differences. Although these differences will be slight we cannot guarantee exactly match with colour in the carpets bought in two separate transactions. This is why we recommend all pieces of matching carpet be bought and fitted at the same time.
The prices on the website and in store may vary this is up to Kustom Floors discretion and we are under no legal obligation to honour any prices stated on the website in store or vica versa. If Kustom Floors state a price for a product you have ordered and we have under priced it we are not liable to supply that item to you for that price. We will however inform of this mistake and allow you chance to cancel the order and have a full refund or go ahead at the correct price. If we can contact you then we will consider this as a cancelled order.
All of our prices express on the website include VAT unless otherwise stated. Delivery Charge is not included in our prices this is an additional cost you can choose at the checkout.
We try to keep our site as updated as possible and if for any reason we have not labelled the item out of stock on the site, we are not liable except to make sure we do not charge you for the item or give you a full refund. Acknowledgement of your Order is not a guarantee by us of the availability of the Goods
All pile carpets, especially plain carpets supplied under this Contract are liable to shading, that is, to show light and dark patches arising from unequal crushing of the surface. No care on the part of the manufacturer can obviate these tendencies which are inherent in all pile fabrics and therefore, we are not liable for such patches.
Complaints
We cannot accept complaints relating to carpets that have not been fitted by our team and damaged or shrinkage has occurred due to the carpet being loosely laid or been exposed to damp or large changes in atmospheric pressure .Also for carpet and other flooring that has been laid in an improper location and goes against Kustom floors and the manufactures advice. For flooring with manufacturing faults, that has been down for longer than 3 months and the not reported to us straight away.
We cannot accept complaints due to the flatting of the carpet due to high traffic areas. Damage cause to the carpet due to improper cleaning methods or any treatments added to the carpet by a 3rd party after the manufacturing.
Shading and pile pressure bands, a tendency inherent in all pile fabrics, due to unequal pressure on the pile surface;
If we have not measured you room(s) for you then it is you responsibility to have the correct measurement and order the correct amount of carpet. Kustom Floor holds no responsibility if you have mis-measured.
Delivery
Estimates are exactly that estimates, for delivery, measuring and fitting services the times and date we give you are not guaranteed and some factors maybe out of our control. We do however try and meet all our estimated times as much as possible. We do not accept liability for estimate times only for any lost or damaged items; or if they are not delivered to you within a reasonable amount of time 30days. This then allows you to cancel you order and gain a full refund.
We will supply you with an estimated time of delivery when you place your order. On receiving you good we ask you to check the colour, measurement and that it is the correct product before you start fitting or assembling. If there are any problems then you need to contact us straight away we will then deal with the problem if you do not report the problem straight away your rights may be affected.
Fitting Service
This is arranged by our in store team and is done either by visiting us or by calling 0117 956 9000. We employee and act as agents for independent self-fitters. We retain full responsibility for the products and services we supply.
Estimates are exactly that estimates, for delivery, measuring and fitting services the times and date we give you are not guaranteed and some factors maybe out of our control. We do however try and meet all our estimated times as much as possible. You can be assured that the fitters will complete your work even if it exceeds the expected time allocation.
Fitters carry out their work with as much care as possible, but there is always the risk that home décor may be marked or scuffed during the fitting. New paintwork and should be allowed to fully dry to avoid this as much as possible. A minimum of two weeks is recommended. Neither we nor any fitter undertake to carry out any redecoration, except where damage has been caused by that person's negligence.
Doors may need to be trimmed. This is not part of the fitting work unless this has been specifically agreed beforehand. It is up to the fitters discretion to trim the door(s) and if they charge you or not if it hasn't been agreed upon first.
Unlawful or Prophibited Use
You shall not use this site for any purpose that is unlawful or by any means prohibited under this terms and conditions. You shall not use this site in any manner, which may harm Kustom Floors or other parties or adversely affect the site functionality or its use by others. You shall not attempt or obtain from or through this site any information that is not already and intentionally made available from or through it.
Latest Blog
---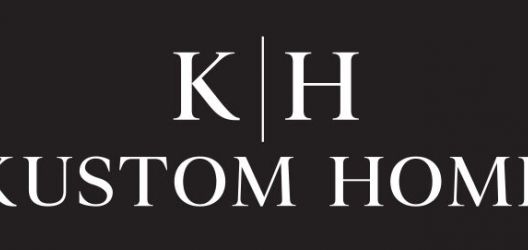 ---
---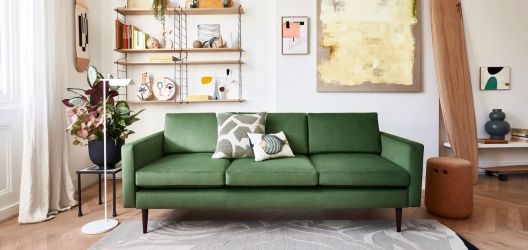 ---