This flooring guide aims to give you all the information you need, without any of the jargon or sales pitch, so you can make the best choice for your home or property. Whether you are replacing just one room or the whole property, we aim to guide you in what types of flooring suits each room, your taste and lifestyle. This guide also offers information on underlay, subfloor, allergies and caring for your floor.
But first let me introduce our company to you. We are a carpet & flooring company, also providing beds & furniture. 6 Downend road, Downend, Bristol, BS16 5UJ. Tel: 0117-956-9000, 7 Cannon Street, Bedminster, Bristol, BS3 1BH Tel:0117-953-88-66 &.Unit F, Flowers Hill, Brislington, BS4 5JJ (warehouse only)


We offer a value for money service to the public, building and property renovation companies as well as architects, surveyors etc, all year round. We supply carpets, underlay, vinyl, laminates, real wood, safety flooring, sisal, rugs and all accessories including door bars etc. We supply all sections of the market from budget right through to the top end of the market.
We already work with Letting & Sales agents and many building and refurbishment companies AROUND THE COUNTRY who rely on us as a one stop service.

We can supply only, or we can supply and fit using our professional fitters who are courteous as well as professional. We can also work around tenants and to deadlines as well as providing an urgent fitting service in case of damage to flooring or furniture.
Tips before buying.
1. Have a budget. Know what you are willing to pay. There is a lot of choice out there and a budget gives you a good place to start looking. It also means you won't over spend.
2.If you are on a tight budget for carpet and vinyl, then a good way to lower costs is to buy a remnant (off cuts). It will significantly narrow your choice, but you can get a real barging and retails will be more willing to negotiate on the price.
3. Know how long you are expecting the carpet or other flooring to last, this will help you choose your budget and make many more decisions about the carpet.
4.Get you room measured professionally as this can save you money, especially if you're doing more than one room or a hall stairs and landing as they can work out how best to use the waste. It also means you will not under or over buy.
5. Ask to borrow samples as the natural light in your own home will be different to that in the show room, affecting the colour.
6. Buy the best you can afford.
7. Most importantly it's your choice: go with what you feel most comfortable with as you're going to have to live with it. Don't be pushed into buying.
Latest Blog
---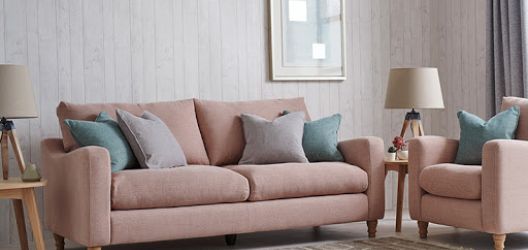 ---
---
---
---
---