Do I need to replace the underlay every time I get new carpet?
We recommend that every time you get a new carpet you replace your underlay. This is because new underlay cannot only increase the life of your carpet by 40%, but it also ensures the carpet sits properly and wears evenly.
Other benefits of having underlay and replacing it are: it improves the feel underfoot and reduce pile compression. It insulates against noise and heat loss and helps stop grit and dust being trapped in the carpet.
Will your stores let me take samples home?
Yes we will, also online we offer sampling service on some ranges.
Why does my carpet have a crease in it?
The crease is due to the carpet resting on the pole, this will disappear but it may take a couple of weeks. It does not affect the carpet or the quality of the carpet, vacuuming and walking on the carpet will help the crease disappear.
I believe that my carpet is faulty but Kustom floors do not agree what can I do?
If you get an independent inspector to look at the carpet and they believe that it is faulty then we will consider their findings.
Why is the fitting for my Hall, Stairs and landing more expensive?
Fitting Stairs requires considerable more work than a standard flat room; therefore there is an additional charge.
Why my carpet moulting?
It is just the loose fibres in the carpet, it may seem like a lot but it is just a small fraction of the volume of fibre in the carpet. It is nothing to worry about and the more you vacuum the better as it will stop this moulting earlier. You cannot over vacuum a carpet.
I can see footprints in my carpet is it faulty?
Footprints and compression marks show more on longer pile carpets it doesn't mean that it is faulty.
I believe a fitted has caused damages to my property what do I do?
We are sort that you believe this and all our fitter are covered by public liability insurance and if that is the case this will cover the cost. The next step for you to take is to contact us directly and we will inform you of the steps to take and we will help you as much as possible.
Why did my fitter not turn up?
We try as hard as possible to stick to our estimated times. But they are just that estimate and due to the un-predictable nature on the work we do we cannot ensure that we will be able to carry out the work when we predict we will. We do however make every effort to contact you as early as possible and re-arrange for when it is convenient for you.
Why has my carpet flatten and more in certain areas?
The longer the pile you have the more the carpet is going to flatten. Also areas of the carpet you walk on more is going to flatten more. Carpet will always flatten and is not wear nor a defect with the carpet.
My carpet looks a different colour to the sample I had is it a different carpet?
No it is to do with batch differences. The sample you had was made from a batch quite some time ago, during this time the sample will have been exposed to light which may have changed the colour. The colour will also look different in different light conditions and at different angles. Batch variations are normal and to be expected. This is why we recommend that you order all the carpets you need in one go so it will batch match.
Why have I been charged to cancel my order?
If you have order a product that has had to be cut specifically to you requirements or we have had to order in especially for you, even if it has not yet been dispatched, then we will have to sell this product at a discount, to re-coup for this we charge you a cancelation fee.
Will you remove furniture for me?
Yes but the cost depends on how much there is too remove. You must state this before we come round and fit. The average cost is £25.00 per room
Will you uplift and dispose of my old carpet?
Yes to dispose it is £25.00 and Uplift depends on the size of the room.
Do you deliver at weekends?
Only Satudays if you order in store. Monday to Friday 9-6 internet based
Will you take my bed to the room of my choice?
No sorry we are not insured to enter your home. We can only deliver to you front door.
Will you assemble my bed?
Yes for a fee. This varies on the complexity of the bed. For this service please phone 0117 956 9000 before ordering
Will you take my old bed away and the rubbish from the packaging of my new bed?
Yes if we assemble your bed
Will all my goods be delivered together?
Yes, unless stated otherwise. If there will be a large delay on an item we will contact you to inform you of this and see if you would that delivered at a later date.
Latest Blog
---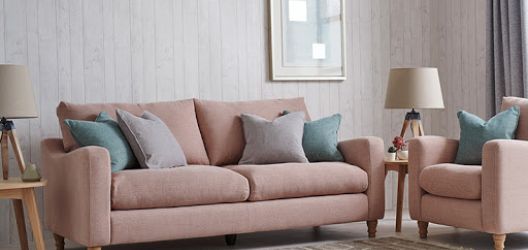 ---
---
---
---
---