Guide to Buying Wood Flooring
There are 3 options with wood flooring, Laminate, engineered wood flooring and real wood.
Buying Laminate Guide
The cheaper option out of the 3, a high quality laminate they can be very realistic, although it is never going to feel and look exactly like real wood. Laminate is made from the compressing of wood fibres to make high density fibreboard with a thin veneer on top to make it look like wood (or any other effect). It is hardwearing and the click lock design is easy to install. You can get texture laminate for a more realistic look.
Most laminates are not designed to go in bathrooms or any area where there is a lot of moisture, as it causes the laminate to swell and it cannot be repaired. The joins can wear over time, but laminate is designed for high traffic areas of the house so can be used all over.
Advice on Buying Laminate:
Avoid Laminate with a chipboard core as it expands and contracts a lot.
Don't buy laminate if the packaging is broken as moisture may have been able to get in.
Buy laminate with a fibre board base, (The base will have a plan bottom either green or brown) as this protect the laminate against moisture.
Fixing Method for Laminate:
1. Tongue and groove:
This method of fixing together can be quite complicated as it requires the boards to be glued and wedged together. If your flooring is of this type it is best to get an experience fitter in.
2. Click lock flooring:
The boards are shaped so they fit together tightly. Once fitter together they cannot move apart. This is easier to fit than tongue and groove but we recommend that you see get a professional fitter in for the best results.
Guide to Buying Engineered Wood Flooring:
Engineered wood flooring consists of a plywood centre with real wood veneer on top. Because of this veneered top, the floor can be sanded about twice in its lifetime, removing any damage, dirt or marks and returning it to its original finish. Engineered wood is more stable than real wood and does not change as much with room temperature. The real wood veneer makes it look and feel like the real thing. It can be available in longer and wider board sizes than solid wood flooring.
Guide to Buying Solid Wood Flooring:
Solid wood is the most expensive option of the three. It Has the longest lifespan as it can be sanded numerous times, depending on how thick the wood is, allowing you to revert it back to its original look and condition. The look, quality and lifespan depends on the quality of the wood, but it is generally a good long term option.
A problem with real wood solid floors is that it can swell in damp conditions and shrink in dry ones. It is best to choose a wood native to the country it is being used in, or with a similar climate to reduce swell and shrinkage. Before it is fitted, it is recommended you take it out of its packaging and give it a day or two to adjust to the temperature and climate of the room. This will stop the wood from expanding or shrinking once fitted.
Another disadvantage of solid wood flooring is that it is made from a single piece of timber, therefore the length and thickness is limited. Wood can come oiled, lacquered or unfinished. This matter is up to personal taste with both lacquer and oil protecting the wood. Whilst lacquer gives it a shiny finish, oil gives a more natural look.
For tips on Caring for your wood and laminate flooring look in the section on caring for you floors.
The type of sub floor you have will affect the way your wood flooring will be laid.
Sub floor

Flooring type

Installation method

Concrete

Solid

Nail on to battens, Glued down

Engineered

Floating, Glues down

Plywood, T&G

Solid

Nail-down, glue down

Engineered

Floating, glue down

Particle Board

Solid

Glue down

Engineered

Floating, Glue down
With any kind of wood flooring buy the highest quality you can afford as this will give the best look and finish.
We always recommend that you get your rooms measured professionally, especially for wood flooring, so all of the necessary checks are completed.
Whatever flooring type you choose try and borrow samples, as this will allow you to look at the colour in your house. Depending on the amount of light in the room the flooring can look different.
Latest Blog
---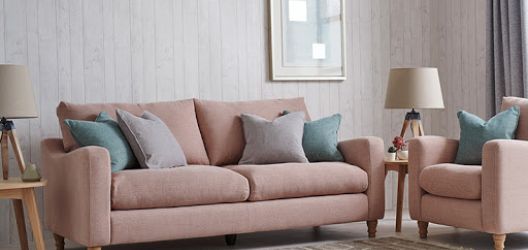 ---
---
---
---
---